Welcome to the Merkinch Local Nature Reserve website
The Reserve
This is a hidden gem in the heart of Inverness, an area that is not widely known even to people living on its borders, an area full of wild life with roe deer, owls, weasels, herons, cormorants and wading birds of various descriptions. If you're lucky you may even spot the kingfishers at the Muirtown pools, even the occasional Osprey can be seen visiting the area.
It has numerous areas of high wildlife value such as the Muirtown Pools, a diverse set of habitats around a number of pools, which are partially connected to the sea. Habitats include salt marsh, fresh water marsh with reed beds, bog, scrub and wooded embankments.
Background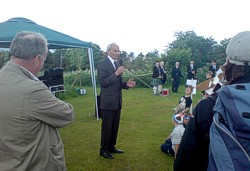 Merkinch Local Nature Reserve is an area of 54.7 hectares in the South Kessock Area of Inverness, Highland, Scotland. The local community brought this about through Merkinch Greenspace in partnership with other agencies over a 10-month period with the designation being approved by the Council on the 14th November 07 and formally signed on 28th November 2007. The Reserve was officially opened by John Farquhar-Munro MSP at the LNR Launch Day on 7th June, which was well attended by the local community.
On designation the Merkinch LNR became the 50th in Scotland and is the only one in the Highlands of Scotland. Merkinch Greenspace MLNR Management Group has a three-year management plan in place for the reserve with a 6-year interpretive plan.
Our vision for the only local nature reserve in Highland is 'to create the best Local Nature Reserve in Scotland: a place where people and biodiversity co-exist to each other's mutual benefit'.
Merkinch Greenspace is keen for the local and wider community to get involved in the Nature Reserve. For more information on volunteering opportunities please contact Anne Sutherland, Merkinch Partnership Officer, on 01463 718989.
The Reserve has been designated a Green Gym site by the British Trust of Conservation Volunteers. The official launch of the Green Gym took place on the 3rd of September and sessions will be held weekly on Wednesdays. For more information please contact BTCV on 01463 811560 or visit their website at http://www.btcv.org.uk.
Website Acknowledgement & Thank You
Many thanks to Green Inverness for providing funding and making the Merkinch LNR website possible.
Discover Explore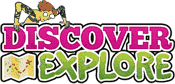 Discover Explore is part of Discovering Places, the London 2012 Cultural Olympiad Campaign to inspire people in the UK to discover their local built, historic and natural environments.
Discover Explore is an exploration game set in the Great Glen that encourages families and young people to get outdoors and uncover the stories and history of different locations through a series of daring missions.
To find more information, choose your missions and get your adventure started please visit www.discoverexplore.co.uk